Earlier, I posted a pin on my Pinterest, a Burlap Wreath Tutorial from {
this blog
} So I had to give it a try! Keep in mind, I just finished it tonight, and I am going to be adding a lace bow at the top (: I will post those final pictures as soon as I finish it, and with my DSLR, but for now, I just wanted to show my progress.
You can find the tutorial in that link i provided, but I cut strips of ivory burlap in .5"x6.5" because I wanted my wreath to look more condensed and tighter, therefore I made smaller strips..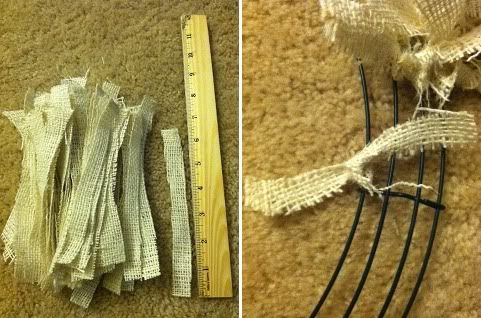 And i worked in each section: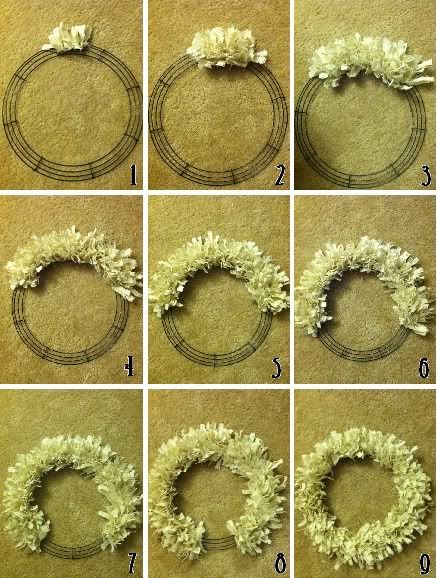 And voila!